'The facial reconstruction that changed my life'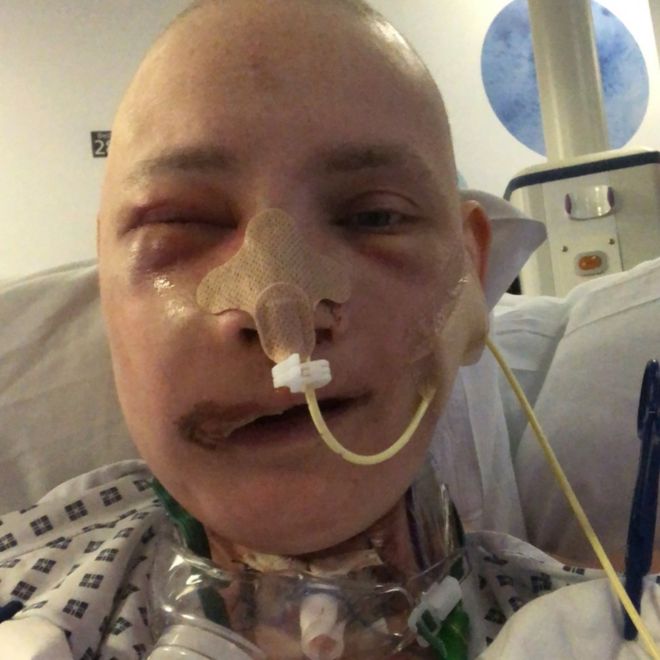 When Jen Taylor was diagnosed with bone cancer, she underwent 16 hours of surgery to remove her upper jaw, cheek, eye socket and an area almost all the way to the back of her skull - before rebuilding her face. She finds it hard to believe anyone could survive it.
"I had literally no symptoms - no pain or illness," Jen Taylor tells the BBC's Victoria Derbyshire programme, remembering back to when an unusual lump started to develop on her top jaw.
"I went to my dentist, who thought it was an abscess," she says.
It was two months before the 30-year-old found the cause, being diagnosed with bone cancer in August 2017, having attended hospital.
"I remember the consultant saying, 'Sorry,' many, many times, 'but it's cancer.'"
The chemotherapy began shortly after. Read more here....
https://www.bbc.com/news/health-45670860
Imfinzi aces survival challenge in lung cancer
Earlier treatment leads to much extended lives, data suggests
Long-awaited data from AstraZeneca's Imfinzi suggest it could become an entirely new standard treatment for mid-stage lung cancer patients whose diseases has not spread widely.
PD-L1 inhibitor Imfinzi (durvalumab) reduced the risk of death by 32% compared to placebo after standard chemotherapy in the PACIFIC trial, consolidating earlier results which showed that the drug extended progression-free survival (PFS) by more than 11 months, from 5.6 to 16.8 months.
The new data in locally-advanced, non-small cell lung cancer (NSCLC) patients whose tumours cannot be removed surgically is a first for an immuno-oncology drug and could quickly accelerate Imfinzi to blockbuster status, according to analysts at Moody's, who say AZ's rivals are 18 months to two years behind in development. Read more...
 RT and Surgery Appear Equally Viable for Oropharyngeal Cancer
But chemo add-on to RT was tied to increased gastrostomy dependence 
Radiation therapy and surgery seemed to be equally effective in treating patients with head and neck cancer, according to investigators.
In a retrospective cohort analysis, survival, toxicity, and costs were all comparable over the long run between the two primary therapeutic approaches of radiation therapy and surgery, reported David Sher, MD, MPH, of UT Southwestern Medical Center in Dallas, and colleagues.
Among 884 patients, 608 (68.8%) received radiation therapy and 276 (31.2%) underwent surgery. The 3-year overall survival rate was 76% among patients treated with radiation therapy and 81% among patients treated with primary surgery (HR 0.76, 95% CI 0.54-1.01), the team wrote in 
JAMA Otolaryngology-Head and Neck Surgery
.
Based on the results, quality-of-life considerations may be an important factor for patients when deciding on therapy, the investigators noted. Read more...