The lastest head and neck cancer news covers the era before immunotherapy, coping with grief and a new head and neck cancer drug that could make patients live longer. Enjoy!
Dr. Cohen on the Era Before Immunotherapy in Head and Neck Cancer
Ezra Cohen, MD, associate director, Moores Cancer Center at the University of California, San Diego, discusses the treatment era before immunotherapy in head and neck cancer.

Before PD-1/PD-L1 inhibitors came into the mix, there were very limited options in the treatment of patients with head and neck cancer. In the frontline setting, patients typically received the EXTREME regimen of 6 cycles of platinum, 5-fluorouracil, and cetuximab (Erbitux). This was an effective regimen compared with single-agent chemotherapy, with response rates in the low- to mid-30% range and median overall survival (OS) of about 10 months, Cohen says.

For patients who progressed on frontline therapy, they generally received single-agent chemotherapy or cetuximab. In this setting, the outlook decreased dramatically with median OS dropping to around 6 months and response rates falling to single digits. Notably, Cohen adds, this poor outlook did not come from lack of trying—researchers tested numerous targeted therapies and novel approaches but only saw negative trials until immunotherapy emerged.
COPING WITH GRIEF
Grief is a normal, natural response to the loss of a loved one to cancer. For many people, when someone they love is diagnosed with cancer they start the process of grieving early on. You might find yourself thinking about future events and how you will feel without your family member or friend with you.
Grief is not just sadness; you might also feel numb, angry, anxious, distressed, or lonely. You may also feel relief that you no longer have to be a caregiver or that your relative is no longer suffering. All these feelings are normal and you should not feel guilty about any of them.
Some people are able to talk about this together with the person who has cancer. Others are not. Be guided by what you feel you can cope with.
Coping with grief doesn't mean getting over someone's death or 'moving on'. It means finding ways of living without them.
It usually helps to talk to someone – it could be a family member or friend. You might prefer to talk to a counsellor experienced in coping with grief or a bereavement support group.
There is no right or wrong way to grieve – everyone grieves in their own way. However, signs that you are not coping with grief can include:
feeling exhausted and overwhelmed all the time

feeling sad (or angry) all the time

gaining or losing a lot of weight

trouble sleeping

drinking a lot of alcohol or using drugs.
From Beyond Five https://www.beyondfive.org.au/Caregivers/Coping-with-grief
New head and neck cancer drug could help patients live longer
Pembrolizumab with platinum chemotherapy less 'aggressive' and extended survival rates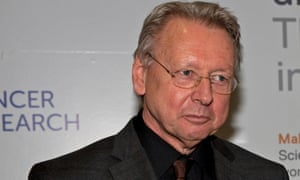 Immunotherapy could help patients with head and neck cancer live longer, new research suggests.
The drug pembrolizumab, used in combination with platinum chemotherapy, was found to extend survival among those whose disease had returned or spread, according to a study presented at the American Society of Clinical Oncology annual meeting in Chicago.
The treatment, which works by stimulating the immune system to recognise and fight cancer, was also effective on its own for some patients and produced fewer side effects than "aggressive" chemotherapy.
The findings of the study, carried out by the Institute of Cancer Research and Royal Marsden in London, suggest immunotherapy is a better first-line treatment for those with an advanced form of the disease, the researchers said.